Welcome to the New York State Bluebird Society!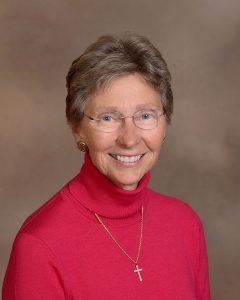 To all people interested in nature, the Eastern Bluebird, as well as other cavity nesting birds, I believe I should introduce myself to you.  At the 2019 Annual Fall Membership meeting in September held at the Town of Chenango in Binghamton, I accepted the President position of the NYSBS.  I wanted to reach out to you to let you know a little about me.  I also want to encourage you to contact me or any member of the society with questions. You may have suggestions to advance our organization in membership and our mission of helping the BB and other cavity nesters.  We want to hear from you.
I am Sarah Hodder born and raised in Pennsylvania until I moved to New York to accept an Elementary teaching position at Chenango Valley School District in 1972.  While teaching 5th grade, Sadie Dorber, former president of the BB Society & a life-long member, came to my class and did a presentation about the Eastern Bluebird.   From that time I was hooked on the Bluebird, but because life is busy, I did not have time to pursue further involvement.  However, I continued to enjoy all aspects of nature-gardening, hiking, skiing, enjoying my dogs, & swimming-striving to be outside as much as possible.  That is because I believe that the beauty that comes through nature speaks to one's very soul like few things do.  It has the capacity to stop us in our tracks and captivate one's attention.  
When I retired, my focus turned to how I could become more involved with the conservation and preservation of New York's State Bird.   I reached out to Sadie and she recommended that I join the NYSBS Bluebird Organization.  I did and haven't looked back since.  The organization is made up of individuals that are extremely knowledgeable.  They love nature and realize as stewards of the environment we EACH must do our part in making positive contributions to sustain the wonderful world where we live.  I became involved by first setting up my own nest boxes, then expanded to a BB trail in my neighborhood, and finally a trail along Rte. 11.  Later, I became Coordinator of the Southern section of Rte. 11 from Jefferson County to PA border.  When the former President stepped down, I was approached and accepted the position of President.
The Society is always willing to help individuals by providing appropriate information.  They are  always looking & encouraging individuals to join and actively take part in furthering our goal of conserving the Eastern BB as well as other cavity nesters for future generations.  The NYSBS has been in operation since 1982 and we want to continue to grow and become even better, so I encourage everyone reading this to contact me or the Society with suggestions about what we do well and also what we can do even better.  Feel free to reach out to myself by e-mailing   or any Board member found at our web site: www.nysbs.org.
Happy BBing,
Sarah Hodder
President of NYSBS