NYSBS Annual Meeting-Saturday, September 23rd, 2023 at Great Swamp Conservancy in Canastota
Board Member Snapshots of Nominees for 2024-2025 Term
Election will occur at the Annual NYSBS Meeting on September 23rd.
Votes will be cast at the Annual Meeting in Canastota for the NYSBS Board members. The following provides a glimpse into the individuals that you will be voting for. Being on the board is a wonderful way to support and influence the future direction and initiatives of the NYSBS. The current members, along with President Sarah Hodder, warmly invite individuals potentially interested in becoming board members to sit in on a meeting or talk with them to learn more about what is involved. Their contact information is in the directory.
Officers: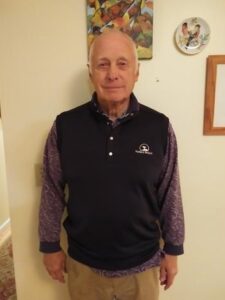 Jim Engelbrecht Current treasurer seeking reelection. I was recruited by Ron Howe in 2006 to monitor bluebird boxes on our local golf course. Ron provided good hands-on training in setting up trails and we established trails at two more local courses. David Heidenreich provided resources needed in these efforts. Prior to COVID, I gave yearly bluebird presentations to 4th grade students at a local elementary school and gave a few bluebird presentations at our local libraries – both in NY and VT. I am a retired managerial accountant and volunteered to audit the NYSBS books when Murial Prianti served as Treasurer. When Murial passed away a couple of years ago, I volunteered to fill in for her as Treasurer/Membership Secretary. Ken Ventry is now thankfully sharing the Membership Secretary duties. For 8 years I was on the Board of the North American Bluebird Society, serving for 7 years as Treasurer. The NYSBS is an affiliate of NABS and we continue to support NABS by sharing in their Research Grant Program and maintaining a "True Blue" sponsorship ($250/YR).
---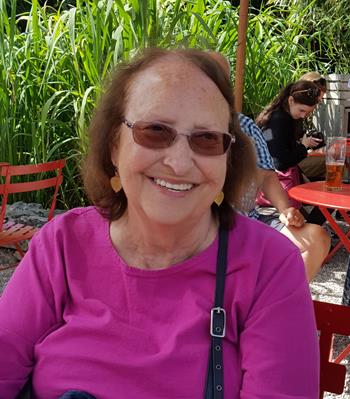 Lynne Ridgeway Current Correspondence & Recording Secretary seeking reelection. I've been a NYSBS member since 2003, am a Life Member, the Secretary since 2003 (current term ends 2023), the Ulster County CC since start of Coordinator Program, and worked to facilitate bulk mailing of the Bluebird newsletter from 2019 to 2022. I retired as an Assistant Vice President of a major health insurance company after 35 years with the same firm, and am a civic and political leader of more than 40 years specializing in libraries, literacy, historic preservation, environment, and community affairs.
---
Directors:
Mark Couchman – I have been a NYSBS member since 2003 and a Board member for eight years. During the breeding season I monitor 46 boxes. As a Bluebird Ambassador, I give presentations, demonstrations, and repair and install nest boxes. For five years I have set up, staffed, and/or tore down our booth at Empire Farm Days.
---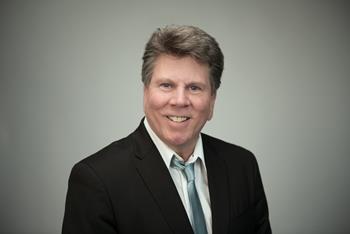 Tom Damiani – As both a NYSBS member and Bluebird Ambassador, I educate people about bluebirds through programming, encourage membership to NYSBS, and urge folks to start bluebird trails on their own property, or in appropriate areas through partnerships with businesses or organizations. I am also one of the experts who answers questions from NYSBS members, as well as nonmembers, concerning bluebirds and other cavity nesters.
---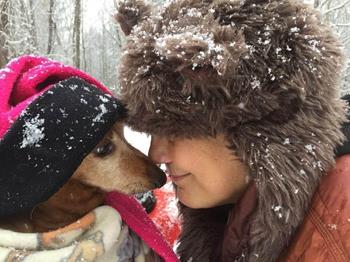 Kim Lawrence – I have been an avid birder for a lifetime and have a special place in my heart for bluebirds of happiness (and other cavity nesting birds). I'm blessed to monitor one of the loveliest bluebird trails located on the Malone, N.Y. Golf Club, which I ride weekly with my trusted wiener dog companion, Moonbeam. There are 32 boxes on the course. Sadly, we lost Moonpie in March of this year. He was simply the BEST little bluebirder ever, but I'm happy to report that he passed on much of his wisdom to Moonbeam, who is doing his best to fill his paw prints. I'm also quite sure that Moonpie still rides along with us as our guardian angel. I'm working on a curriculum and a children's book in the kanienkeha (Mohawk) language to be used in educational presentations on the Akwesasne Reservation. I am also a wildlife rehabber, specializing in rabies vector species animals… raccoons, bats, skunks, and foxes.
---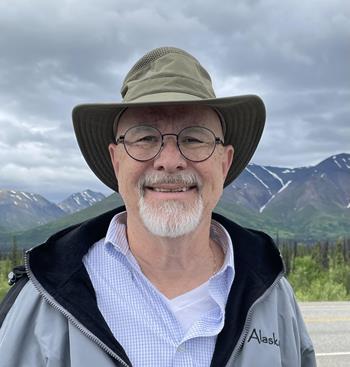 Wes MacKenzie – I retired to Binghamton in 2016 from Brewster N.Y. after having a career in IT and management. I have had a growing interest in birds since 2000 and have been active with the Bedford Audubon Society and their Hawk watches. My favorite annual trip has been to Cape May with the Audubon Society. I've been an active member of the NYSBS since 2017, am a member of the Board, and monitor 19 nest boxes on the Bluebird Trail at the Ely Golf Course. I'm also involved with, and a former board member of, the Broome County Naturalist Club.
---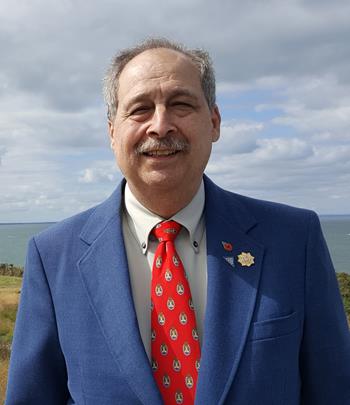 Jonathan Ridgeway – I've been a NYSBS member since 2003, am a Life Membership, a Board member since 2004 (current ends 2023), the Ulster County CC since start of Coordinator Program, the Area 9 Coordinator since 2008 (Ulster, Orange, Dutchess, Sullivan, Delaware & Putnam Counties), served as Chair or Member of Nominating Committee for multiple terms, and worked to facilitate bulk mailing of the Bluebird newsletter from 2019 to 2022. I retired from NYC-DEP as a senior level capital projects manager after 35 years of career NYC public service, and am a civic and political leader of more than 40 years specializing in community affairs, patriotic organizations, lineage societies, historic preservation, and environment.
---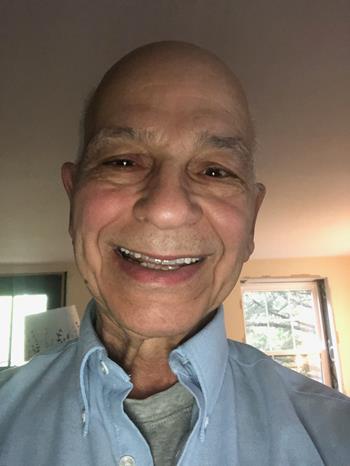 Rock Termini – Hello! I'm Rock Termini and I am running for reelection to our New York State Bluebird Society board. I am happy to help nature organizations any way I can. Until my recent retirement, I was an environmental chemist for 55 years. I have always felt the joy of experiencing "wild" life. Perhaps our most significant role as an organization is to promote some love of nature in all our citizens.
---
Photos from past Fall meetings