Calendar of Events
Welcome to the NYSBS Events Calendar, where you can see programs, meetings, and exhibits planned for your area. Use the drop-down box on the top right of the calendar to cycle through the different views available.  Clicking the "+" sign in each event's listing reveals more information about the event, and clicking "Read More" will show the full details.  The Category drop-down box can be used to sort events by county.
Apr
2
Sun
2017
Ransomville, Niagara County – Bluebird Presentation

@ Bond Lake Nature Center
Apr 2 @ 1:00 pm – 3:30 pm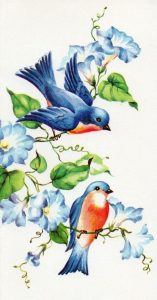 John Ruska, Past President of NYSBS, will present a PowerPoint program on Bluebirds – attracting them, proper nest boxes and monitoring.  He may also include other songbirds native to Western New York. (Note change of date from 4/1 to 4/2). Questions: Contact Judy Derry at 716-434-7519.