Calendar of Events
Welcome to the NYSBS Events Calendar, where you can see programs, meetings, and exhibits planned for your area. Use the drop-down box on the top right of the calendar to cycle through the different views available.  Clicking the "+" sign in each event's listing reveals more information about the event, and clicking "Read More" will show the full details.  The Category drop-down box can be used to sort events by county.
Apr
15
Sat
2017
Cobleskill, Schoharie County Bluebird Program

@ SUNY Cobleskill, Main Campus
Apr 15 @ 10:00 am – 3:00 pm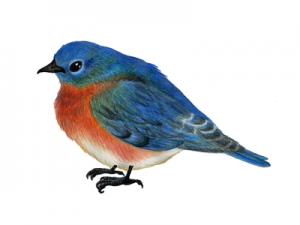 Kevin Berner and Jenny Murtaugh, coordinators 
John Rogers, a founding member of the NYSBS, will be presenting his inspirational program "All About Bluebirds – and More"
Dr. Carmen Greenwood, a Cobleskill faculty member, will speak on native pollinators
Dr. Roger Masse, a Cobleskill faculty member, will be discussing his research on the American woodcock. 
There may be student presentations on summer bird work in Alaska and other topics.
There will be no fees associated with the meeting.
Date:  Saturday, April 15th, 10 a.m. to 3 p.m.  Details are still being worked on with a possible bird walk at 8 a.m.
Where:             SUNY Cobleskill, Main Campus
Center for Agriculture and Natural Resources, north side of Rt. 7
Cobleskill, NY
Details:  Potluck-Style Lunch but other options available close to campus if desired.
Questions:  Contact Kevin Berner at